posted 14 August 2012 22:30 EDT (US)
---
First off, hello! I'm new here, but I suppose I'll be jumping into this with a splash, because honestly, I couldn't wait to add my take to some of the ideas I've seen around here.
I bought this game the day it came out, and have been playing it pretty regularly ever since, but it never once occurred to me to try something like a migration, or defensive campaign, or even house rules. As you may expect, playing by the rules for the better part of the past decade has made it feel pretty stale. But I saw some of your strategy guides to playing off the beaten track, read Subrosa's Scythia defense AAR as well as many others, and had to join in.
I want to try something that neither I, nor anybody else I've seen so far, has done. So, I present to you;
Seluspania AAR
Objectives:
1) Must eliminate Spain, Gaul, Brittania, Germania, Scythia, Numidia, and Carthage
2) Take minimum 50 provinces and Rome
Restrictions:
- None of the 50 provinces may be from any part of Alexander's Empire (Greece, Egypt, Asia Minor, Arabia).
- No aggressive war against any faction which was an heir to that Empire (Greece, Macedon, Pontus, Armenia, Egypt, Parthia).
- No aggressive war against Helenic influenced factions (Rome, Thrace, Dacia) until factions listed in first objective have been eliminated.

Vanilla RTW, M/M (I'm a little rusty, and I'm trying something I had never even thought of doing until about a week ago, cut me some slack).

The plan is to completely abandon all of Selucia's beginning provinces and move to the Iberian Peninsula, and from there go after my objectives. The recommendations for migrations were all moving good yet remote factions into the heart of the action, so I immediately thought to do the opposite (it's still somewhat justified, as Selucia is so spread out to begin with, taking Spain would consolidate it). Then I got to thinking, why? How could I make this seem historically reasonable? You may be able to get the idea from my conditions, but read on and I'll RP it out.




-----------------------------------------------

Journal of Antiochus I, King of the Seleucid Empire

An apparition has been haunting my dreams, the spectre of a man I never knew but in whose shadow I have lived my entire life. Perhaps I am growing old and mad. The world will most certainly judge me as such.

In my dreams, Alexander stands before me and all of the other Diadochi, scowling, ready to release his fury upon us. None of you are my heir, he countenance seems to radiate. Each in turn tries to satiate his anger by showing him their accomplishments and plans. The Ptolemaids step forth and present the riches of the Nile, and exclaim how they will reunite the Empire. He scoffs at them. The Greeks show the prowess of their phalanx by pushing down an oak tree, and promise to liberate his birthplace. He dismisses them with a contemptuous gesture. The Macedonians display their prowess on horse and promise to bring glory to his homeland again. He rebukes them and says they are no countrymen of his. He looks at me expectantly.

I awake in a cold sweat. The dream reoccurs each night.

Perhaps it is not the deed which makes a man great, but the idea which inspired the deed.

I dream again, the same dream. Alexander glares into my soul. On impulse, I begin drawing a map in the sand at my feet. Alexander approaches and watches. I outline the barbarian lands of Hispania, Gaulia, Africa, those nations which have never seen Hellenic culture. I make an arrow, leading from my lands to those far across the Mediterranean. He contemplates for a moment, then laughs out loud, smiling broadly. To repeat history is not great, to change it is, he says. Let the whole world know of Hellenic glory, worry not about the lands which know me already.

I awake again. The world may call this decision mad, but it will also call it the point where the course of history changed forever. The Hellenic civilization will expand to the corners Alexander never reached.

I survey my lands;



It is time to muster the forces and prepare to depart these lands. My sons do not understand, but they will follow and learn. A new son joins me in my venture;



But the vultures do not even wait for us to leave before swooping in;



The garrison sallies forth, to make a break for the sea and the boats awaiting to take us across the world;



The peasants serve as fodder to keep their spear formation locked in place, while our spears flank them.



Not quite what we planned, but they are flanked nevertheless while my son routes their archers. Never trust peasants. For anything.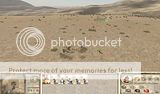 Only an Egyptian would be so dense as to stand still while they are flanked from three sides.



A small victory, yet still worthy of Alexander's legacy.



More vultures appear.



But the Sardis garrison arrives to take Crete as a gathering point for our other forces.



A quick rush destroys the archers while militia claim the town.



And the reinforcements will arrive too late to save this rebel captain.



Another victory.



Crete is ours.



Myself and the might of the Seleucid Empire board the boats to meet them there.



The vultures pounce.



We must abandon them to their fate. The course I have chosen is not an easy one to bear.



Particularly when the entire world seems to conspire against me. Not only do pirates threaten our journey, but the Macedonians do as well.



Though, apparently, all they wanted were trade rights. I find it hard to believe, but accept.



Belatedly, I realize that several of my sons were left home alone. We will need to build another fleet for them to carry them to Hispania, where we will be waiting.



-----------------------------------

Journal of Aristarchus I, Second King of the Seleucid Empire

My father, the King, has died at sea, only months away from seeing the shores he sought to bring the light of Hellenic culture to. I should have liked to see his face when he beheld the coast of Africa… perhaps it would have inspired the same zeal in me.



I cannot help but feel critical of this path my father has chosen. The soldiers, and some of my brothers, called him mad behind his back. I agree, but would not say so where some may hear. I have a nasty man following me around writing my life's story, I should hate for that to feature in it. But it is pointless to reconsider now; word comes from home that there is no going back now.



We reach the shores of Africa. We will not stop here.



I suppose the Armenians did not want Hatra. Perhaps they thought we had a better reason than madness for leaving it.



Not very friendly of them.



They say 'keep your friends close, but your enemies closer.' I honestly have no clue what the Macedonians consider us.



We give away Tarsus to our friends in Pontus, to keep it out of Egyptian hands, which seem to grow ever more ambitious.



I split the fleet, against my father's plans, so that we may secure the Balearics as well as Corduba at the same time. The Corduba bound fleet find our future enemy.



The rear-guard, bringing two of my nephews, is attacked by Egyptians and barely survives, while the Macedonians amass. Given their recent trend, I expect them to offer to become our protectorate any day now.



I arrive outside Palma and lay siege.



But terrible news arrives; my nephews now rest at the bottom of the sea, slain ignobly by our persistent foes. I swear that I shall never sail again.



I have also sworn to never again leave an enemy alive behind me. None of these men will survive the day.



The battering ram arrives at the walls.



I storm in and leave nothing alive.



Soon after, the other army arrives outside Corduba… only to find that Hispania got there first.



I live up to my promise of never setting foot on boat again, and board all troops save myself and a single unite of militia hoplites on the ships. Their next target, Osca. If we have to fight the Spanish for the rights to Corduba, we might as well attack them at their homes as well.



They arrive and wait in the woods, not to ambush so much as to keep hidden and retain tactical initiative.



A fortunate decision, because the Spanish have been repelled, and I need not start a war… yet.



I underestimate Egypt's tenacity again; they have chased us to the far corner of the world… and defeated us in a naval battle again, just off the coast of Palma. I am fortunate that I moved my army off the island as quickly as I did, we would be stranded now had we not.



So kind of the Spanish to soften up the garrison for us.



We attack from two sides.



Their general strays near the walls, where he is met by javelins.



The fight in the square. Without hope, the Carthaginian charges the phalanx. While thus engaged, he is taken from behind by my brother Alexander. This flag would not remain raised long.



We emerge victorious.



I hereby declare the end of the Seleucid Empire. Long live Seluspania, Hellene's light in the West!

[This message has been edited by AKBK (edited 08-15-2012 @ 01:20 AM).]