posted 01 September 2013 23:51 EDT (US)
---
There's roughly 26 hours left until Rome 2 goes live, and I suddenly came up with a strangely interesting question; What will my friends and comrades at TWH be eating while they conquer the world in Rome 2? I'm sure I'm not the only one who likes to have something nice to snack on while they watch their virtual soldiers kill thousands of enemies, but for Rome 2 I decided to eat something a little special (and very Murican
)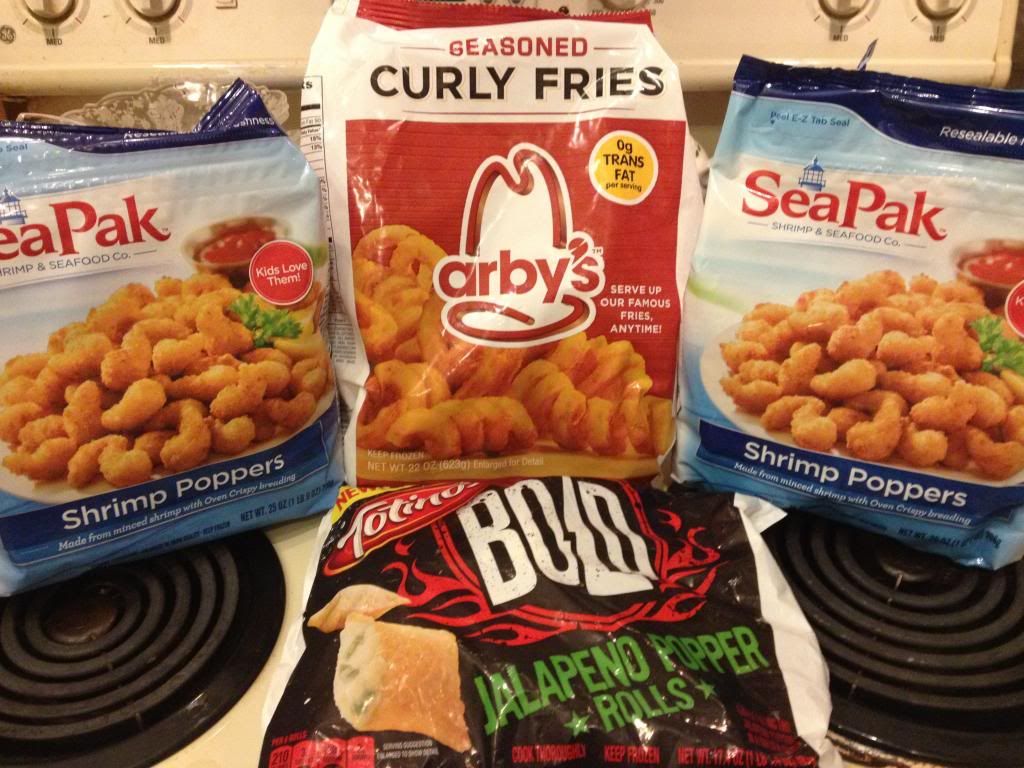 Popcorn shrimp, curly fries and jalapeno popper rolls. A wonderfully unhealthy meal perfectly fit for a desktop general like myself and for dessert: Roman Raspberry gelato!



Now that everyone's seen my menu for my Rome 2 marathon, what will all of you be eating as you carve out your empires?
---
"Life is more fun when you are insane. Just let go occasionally".- yakcamkir
12:14
"It is not numbers, but vision that wins wars."
- Antiochus VII Sidetes
"My magic screen is constantly bombarded with nubile young things eager to please these old eyes. This truly is a wonderful period in which to exist!
-
Terikel GrayhairAngel
of
Total War: Rome II Heaven
and the
Total War: Attila Forums