posted 29 April 2009 21:42 EDT (US)
---
The Eastern Provinces




After the wars against the Seleucid Empire some of the cities in Syria were somewhat absorbed into the roman sphere. The truth, however, is that Rome, represented by its Senate, as always been reluctant to create new provinces, thus increasing its bureaucracy and was happy to let those cities be governed by local Etnarchs or even pro-Roman princes from defeated households, as long as they keep paying tribute and wont do anything that goes against the Senate's interestes there.
Now, however, with the war against Pontus and the always threatening Parthians expanding untill the point of reaching roman borders the necessity for a firm and capable command demands that someone from the senatorial ranks is sent to the Eastern Provinces in order to establish order and defend them at all costs.

The Senate has sent a Proconsul there with orders to hault the armies of Pontus if they try to invade. Also its his duty to begin diplomatic conversations with the Parthians to remind them of the pact they signed with Sulla, representing the Senate, not so many years ago, and to act accordingly if they don't want to remember.

It's not an easy job. The Senate has already three different wars to fight so its not likely to be able to help with money or troops. So it's up to whoever is in command to act, and act quickly.


-----
Unit Roster

1 - City Guards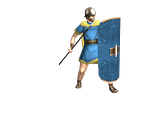 2 - Velites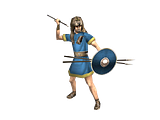 3 - Auxilia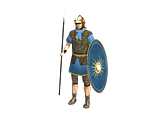 Eastern Auxilia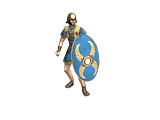 4 - Legionaries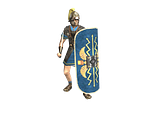 Stables
Roman Cavalry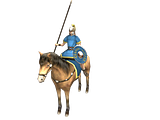 Siege Engineer
1 - Onagers, Ballistas, Scorpions.

2 - Heavy Onagers, Repeating Ballistas.

The Officers
General, Aquilifer, Standard Bearer and Centurion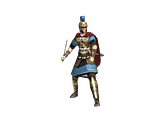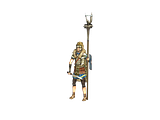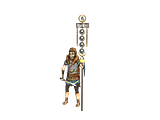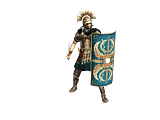 Territories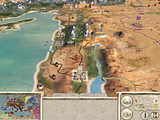 The Eastern Provinces are roman so will have access to roman temples as well as to the system of "foreign temple construction".
They start allied with the Roman Republic and probably as a client kingdomm, and will receive sproradic reinforcements from the Senate
Although the rule of "legionaries are only recruited in Italy" also applies to here, they will start with one city capable of recruiting them.
---
O xelin angellein Lakedaimoniois hoti tede
Keimetha tois keinon rhemasi peithomenoi.
Spartacus: Total War
[This message has been edited by neo_deus (edited 12-12-2009 @ 12:28 PM).]