posted 21 May 2009 08:16 EDT (US)
---
Numidia



The numidians were originally divided into two berber kingdoms, the Massylii and the Masaesily. They were a country divided, each king always fighting for proeminence.
During the second punic war, however, Masinissa, the king of the Massylii, allied himself with Rome, while Syphax of the Masaesyli, chose the Carthaginian side. When the war was over and Carthage, along with its allies, was defeated, the Masinissa was able to unite Numidia in one single kingdom, profiting from both the lands of the defetead Masaesyli king and lands that were before in carthaginian hands.

Having in their hands some of the most fertile lands in the world, along with seasoned warriors to maintain their lands free of invaders, the numidians thrived as allies of Rome rulling almost all of the western north Africa.

When King Jugurta rose to the throne of Numidia, his throne was disputed by one of his half-brothers and civil war started once again. The killing of some roman business man who were aiding his rival brought Rome to declare war on Jugurta.
In the first part of the war the numidians gained the upper hand thanks to the inactivity of the roman commander, but when Caius Marius assumed control, defeat after defeat followed. Although defeated, the urge of returning to Rome to defend its borders from a germanic threat, allowed Jugurta to stay in the throne, though with a much smaller kingdom. Its bigger part was divided between the new Roman province of Africa and the Mauritanian King who allied with Rome.

Now the numidians are in a fragile position, surrounded with unfriendly neighbours. With Rome distracted with his own backyard perhaps it is the moment to strike on those who betrayed them, taking back the lands that belonged to the King of Numidia for generations. And then, when Numidia is again a rich kingdom, maybe they can try to face the might of the roman legions once again.


----

Numidia Unit Roster
Barracks
Level 1 - Tribal Infantry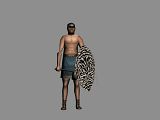 Level 2 -

Level 3 - Numidian Heavy Infantry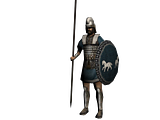 Level 4 - African Legionaries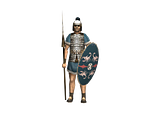 Stables
Level 1 - Numidian Cavalry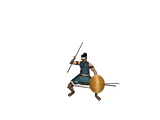 Level 2 - Camel Riders



Level 3 - Elephants


Level 4 - Numidian Noble Cavalry (thanks to SubRosa for the permission to use these from ATW!)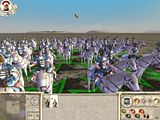 Poeni Nobles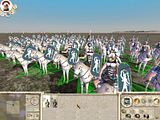 War Elephants


Archery Range
Level 1 - Archers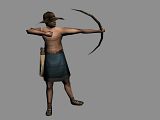 Level 2 - Gaetulian Skirmishers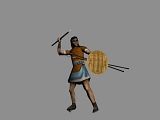 Level 3 -

Level 4 - Onagers




I'm already using Pinarius' horses in some units as you can see. I wont use them in all of the units, though.

I thought of including the Poeni Nobles as an elite infantry unit. It would be something like this: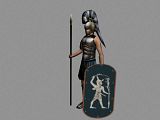 Oh, the faction symbol is from SubRosa's ATW too. Another thank you for her!
---
O xelin angellein Lakedaimoniois hoti tede
Keimetha tois keinon rhemasi peithomenoi.
Spartacus: Total War
[This message has been edited by neo_deus (edited 11-13-2009 @ 11:22 PM).]