posted 17 May 2013 00:12 EDT (US)
---
The Man with the Laughs






Gooooooooood-byyyyyyye Vietnaaaaam! That's right, I'm history... I'm outta here. I got the lucky ticket home, baby. Rollin, rollin, rollin'... keep them wagons rollin', rawhide! Yeah, that's right... the final Adrian Cronauer broadcast... and this one is brought to you by our friends at the Pentagon. Remember the people who brought you Korea? That's right, the U.S. Army. If it's being done correctly, here or abroad, it's probably not being done by the Army.








In honor of Robin Williams, I've decided to forsake the rules and simple post a lot of what made him special to us: his humor and ability to make us laugh!!


Genie: [turns into a cheerleader] Rick 'em, rack 'em, rock 'em, rake! Stick that sword into that snake!
Jafar: You stay out of this!
Genie: [Weakly] Jafar, Jafar, he's our man; if he can't do it, great!

When Christopher Reeve was in the hospital after his accident, Robin came to visit him. Reeve said this about that surprise visit:
Then, at an especially bleak moment, the door flew open and in hurried a squat fellow with a blue scrub hat and a yellow surgical gown and glasses, speaking in a Russian accent. He announced that he was my proctologist, and that he had to examine me immediately...it was Robin Williams...for the first time since the accident, I laughed. My old friend had helped me know that somehow I was going to be okay.
When Stephan Spielberg was filming "Schindler's List", Robin would call him to cheer him up. I think I only called him once, maybe twice. I called him when I was representing People for the Valdheimers Association. A society devoted to helping raise money to help older Germans who had forgotten everything before 1945. I remember him laughing and going 'thank you.'"










WARNING: Language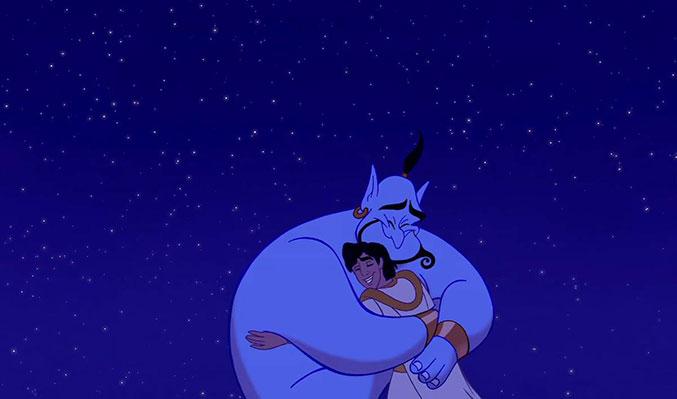 Some hotlines you can use if you're feeling depressed or suicidal:


Albania: 127
Argentina: (54-11) 4758-2554
Australia: 13 11 14
Australia: 1300 22 4636
Austria: 142
Barbados: (246) 4299999
Belgium: 106
Botswana: 3911270
Brazil: 141
Canada - Greater Vancouver: 604-872-3311
Canada - Toll free-Howe Sound/Sunshine Coast: 18666613311
Canada - TTY: 1-866-872-0113
Canada - BC-wide: 1-800-SUICIDE (784-2433)
Canada - http://www.suicide.org/hotlines/international/canada-suicide-hotlines.html[1]
China: 0800-810-1117
China (Mobile/IP/extension users): 010-8295-1332
Costa Rica: 506-253-5439
Croatia: (01) 4833-888
Cyprus: +357 77 77 72 67
Denmark: +45 70 201 201
Estonia (1): 126
Estonia (2): 127
Estonia (3): 646 6666
Fiji (1): 679 670565
Fiji (2): 679 674364
Finland: 01019-0071
France: (+33) (0)9 51 11 61 30
Germany (1): 0800 1110 111
Germany (2): 0800 1110 222
Germany (youth): 0800 1110 333
Ghana: 233 244 846 701
Greece: (0) 30 210 34 17 164
Hungary: (46) 323 888
India: +91 80 2549 7777
Ireland (1): +44 (0) 8457 90 90 90
Ireland (2): +44 (0) 8457 90 91 92
Ireland (3): 1850 60 90 90
Ireland (4): 1850 60 90 91
Ireland (5): http://www.mentalhealthireland.ie/information/finding-support.html[2] - free to call hotlines/text
Israel: 1201
Italy: 199 284 284
Japan (1): 03 5774 0992
Japan (2): 03 3498 0231
Kenya: +254 20 3000378/2051323
Latvia: +371 67222922
Latvia (2): +371 27722292
Liberia: 06534308
Lithuania: 8-800 2 8888
Malaysia (1): (063) 92850039
Malaysia (2): (063) 92850279
Malaysia (3): (063) 92850049
Malta: 179
Mauritius: (230) 800 93 93
Namibia: (09264) 61-232-221
Netherlands: 0900-0767
New Zealand (1): (09) 522 2999
New Zealand (2): 0800 111 777
Norway: +47 815 33 300
Papua New Guinea: 675 326 0011
Philippines: 02 -896 - 9191
Poland (1): +48 527 00 00
Poland (2): +48 89 92 88
Portugal: (808) 200 204
Romania: 116123
Russia (1): 007 (8202) 577-577 (9am - 9pm)
Russia (2): (7) 0942 224 621 (6pm - 9pm)
Samoa: 32000
Serbia: 32000
Serbia (2): 0800-300-303
Serbia (3): 0800-200-301 (18-08h)
Serbia (4): 024/553-000 (17-22h)
Singapore: 1800- 221 4444
South Africa: 0861 322 322
South Korea: http://www.suicide.org/hotlines/international/south-korea-suicide-hotlines.html[3]
Spain: 902 500 002
Sweden (1): 020 22 00 60
Sweden (2): 020 22 00 70
Switzerland: 143
Thailand: (02) 713-6793
Ukraine: 058
Uruguay: *8483 (24/7, free from most cellphones)
Uruguay (2): 0800 8483 (free between 19 - 23 hrs)
Uruguay (3): 095 738483 (24/7)
United Kingdom (1): 08457 909090
United Kingdom (2): +44 1603 611311
United Kingdom (3): +44 (0) 8457 90 91 92
United Kingdom (4): 1850 60 90 90
United Kingdom (5): 1850 60 90 91
United States of America: 1-800-273-TALK (8255)
Zimbabwe (1): (263) 09 65000
Zimbabwe (2): 0800 9102










Winners of the ICC Championship:
100: Awesome Eagle
476: Pitt
500: Hannibal the Conqueror
793: EnemyofJupitor
1066: EnemyofJupitor
1389: Awesome Eagle
1453: Awesome Eagle
1500: Punic Hebil
1789: Jax
1914: EnemyofJupitor
2000: Jetkill Fastmurder
2500:

[This message has been edited by Terikel Grayhair (edited 12-13-2014 @ 02:35 PM).]